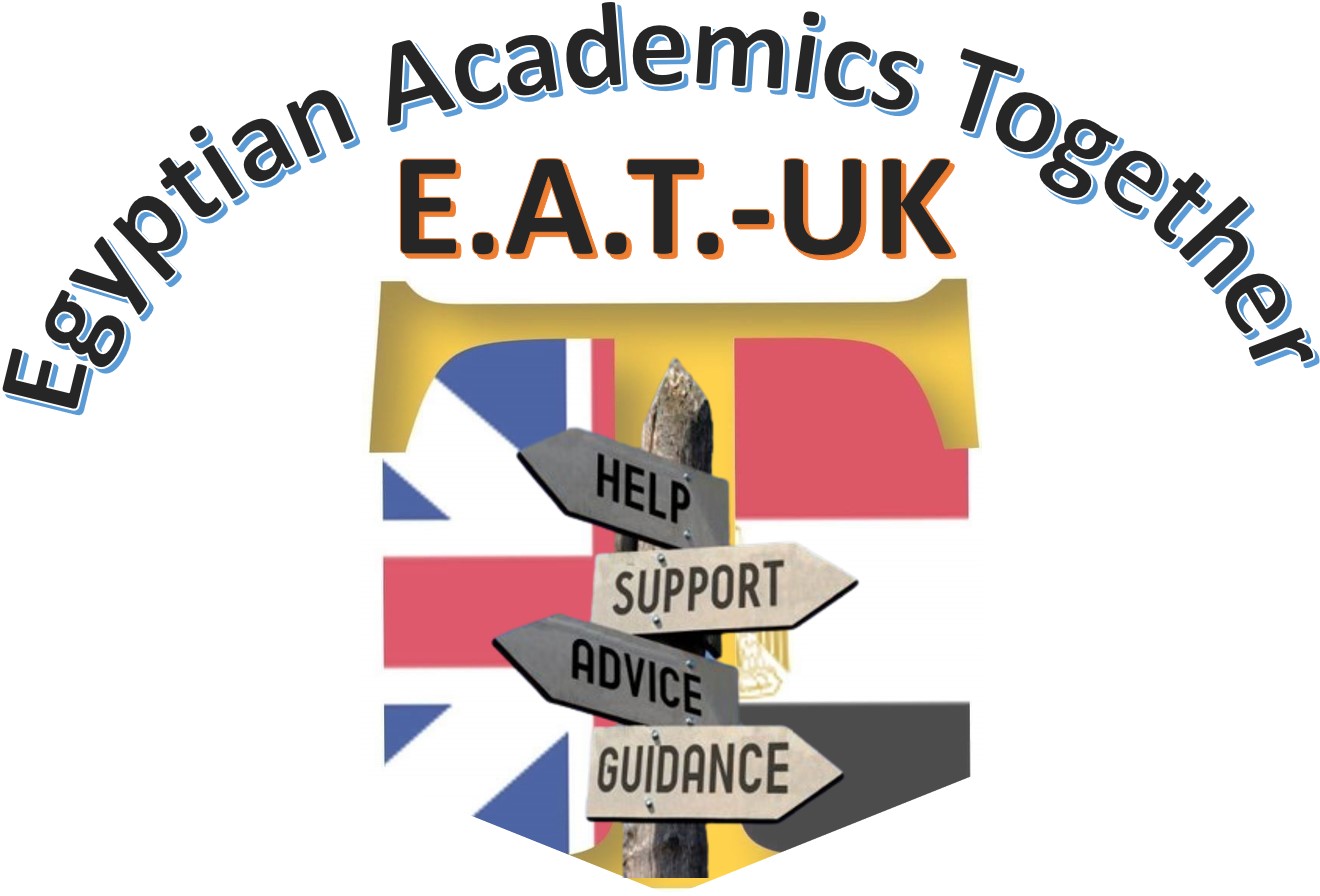 Our Mission
Building a strong network that support all Egyptian academics in UK
Who We Are
Egyptian Together Academics UK (ETA-UK) is a part of the Egyptian Together Union (ETU), which is an independent organisation. ETA-UK is opened to all Egyptian academics, researchers, and professionals working in the United Kingdom. It embraces all fields of Sciences, Engineering, and Medicine as well as all Humanities Sciences, such as Art, Education, Business & Administration, Social Sciences, and Law.
To provide effective ways to communicate with other Academic Egyptians in the UK, Egypt and worldwide.
To share good practice; to exchange knowledge; to support all Egyptian academics in the UK, Egypt and worldwide.
To build a positive image and huge contributions of Egyptian academics in local communities and across the world.
· To build an entrepreneurial network between the Egyptian academics in the UK and their peers in Egyptian universities/businesses to speed up the prosperity of Egypt plans.

·       To connect with academic peers in Egypt to collaborate and exchange knowledge of most innovative practice in teaching/learning, cutting-edge technologies and high-quality rigorous research.

·       To collaborate on joined high profile projects and to initiate Research collaboration channel between Egyptian academics and professionals in the UK. 

To build links between UK organisations/industries with similar Egyptian bodies to access wide range of well recognised global expertise in all areas of development.